WahlerStudios is correct.
When the link for - Studio One - Deutsch is selected you are presented with the 3 main discussion boards and a list of the latest topics. You are not able to post a new topic here in the index, you must first click one of the discussion boards:
Allgemeines
Hilfestellung
Verbesserungsvorschläge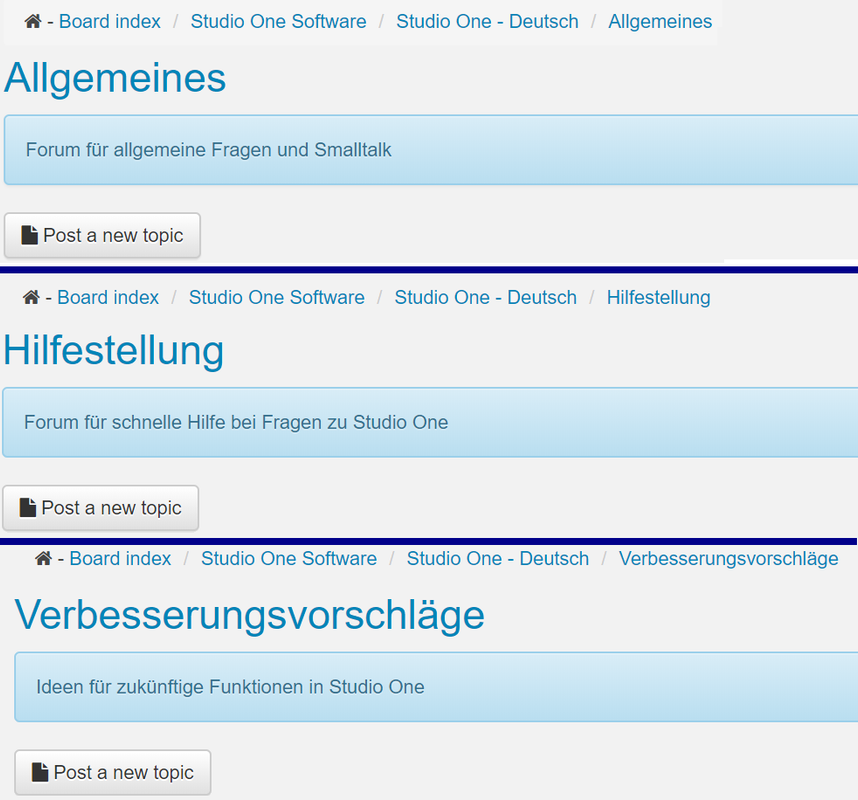 I tested out your user permissions to confirm you are able to post a new topic in these areas.