Welcome to the Forum!
1. Make sure the USB cable is good and plugged directly into a USB 2 compatible port on your computer.
2. Temporarily disable any firewall or antivirus software.
3. Uninstall Universal Control and reboot your computer.
4. Download and install the latest Universal Control and reboot.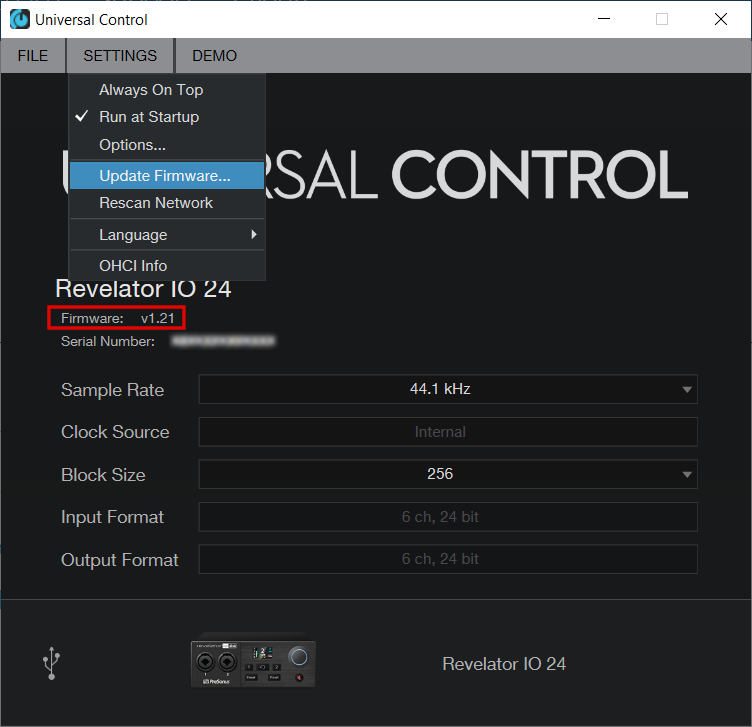 Hopefully those steps should help in recognizing and updating io24 firmware.
If not, please submit a Support Ticket (see link in my signature).
Click the link below for updating your signature.