Follow these steps to add the M-Audio Oxygen 25 MK IV:
1. If Studio One is open, close it.
2. Connect your Oxygen 25 and confirm your computer detects it.
3. Download and unzip the attached file.
4. Copy these four files from the Oxygen25 folder and paste to the following folder path: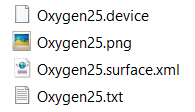 Folder Path Destination:

5. Open up Studio One and go to Options> External Devices
6. Click on [Add].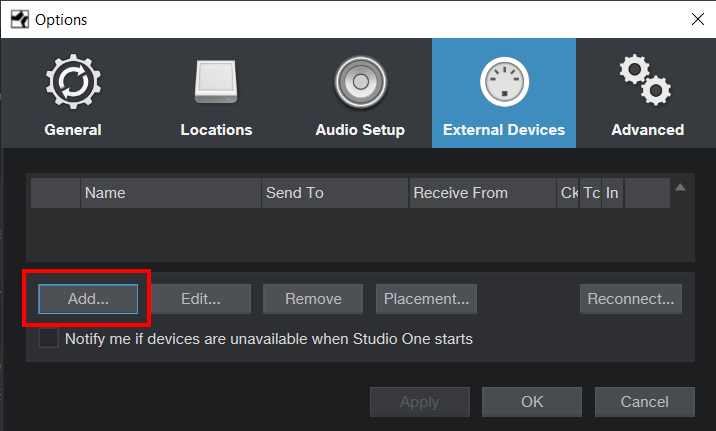 7. Select M-Audio> Oxygen25 and then select "Oxygen 25" in the "Receive From" and "Send To" dropdowns.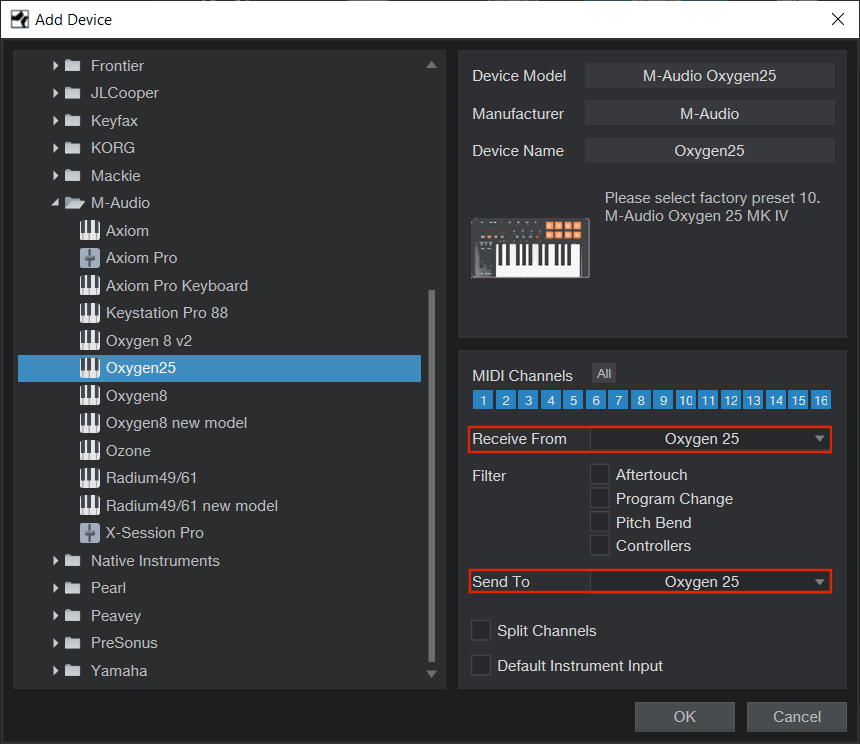 8. Press [OK]
The M-Audio Oxygen 25 MK IV should now be available.