edwardmarion wroteM-Audio Keystation mini32 on a Mac. Can't enter notes. I can hear sounds when I press the keys, but not in a specific voice. Keyboard works on Studio One. Other note entry methods work on Notion. Thanks for any advice.
Three possibilities come to mind . . .
THOUGHTS(1)
You need to set the M-Audio Keystation Mini 32 MK3 as the MIDI Input for NOTION.
[
NOTE: "All" is the default; but if possible, then you want it to be "M-Audio Keystation Mini 32 MK3" or however the M-Audio keyboard appears in the list . . .
]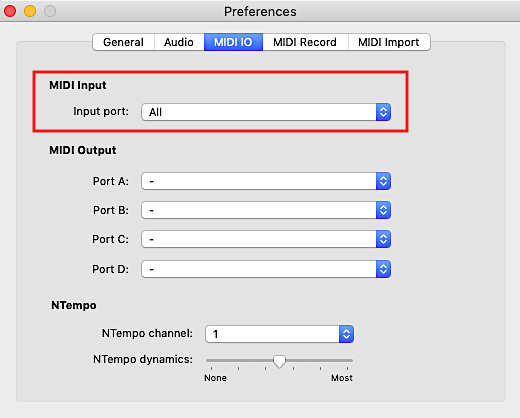 (2)
Check for driver and firmwares updates for the keyboard in the specific version of macOS you are using.
[
NOTE: From what I was able to determine, there are

no

drivers and

no

firmware updates for the device running in recent versions of macOS . . .
]
M-Audio drivers and firmware (M-Audio Support)
(3)
You might need to run the macOS application "Audio MIDI Setup", which you will find in the "Utilities" subfolder of the "Applications" folder. Select the "MIDI Studio" window, and add the keyboard as a MIDI device.
[
NOTE: It will be similar to these images. I do

not

have the M-Audio keyboard, so I pretended to have it . . .
]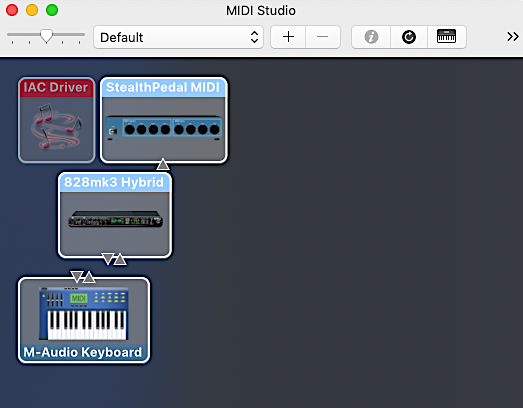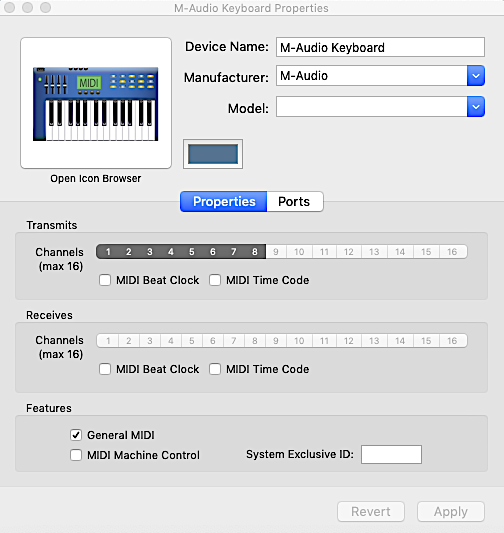 If Studio One sees the keyboard, then NOTION should see it, too . . .
If you are doing this in a ReWire session with Studio One Professional as the ReWire host controller and NOTION as the ReWire helper device, then it will behave differently in NOTION; and for the most part you will
not
be able to record MIDI in NOTION in a ReWire session. The NOTION "record" button is different from the Studio One Professional "record" button. They do
different
activities . . .
[
NOTE: There is a way to do this in a ReWire session, but (a) it's awkward and a bit strange and (b) you lose the ReWire-enforced synchronization; so it's best avoided . . .
]
If you want to record MIDI to one staff in NOTION, then run NOTION in standalone mode,
not
in a ReWire session . . .
Lots of FUN!