You will find some of the NOTION 6 information in German at the following link, which also has the information in a virtual festival of other languages:
NOTION User Guides (PreSonus)
There is a German language user guide at the link, but it's only 15 pages. So it's more of an overview than a detailed German translation of the full NOTION 6 User Guide . . .
If you have the German language version of NOTION 6, then the German language NOTION 6 User Guide will be on your computer, if there is a complete, detailed German language user guide . . .
[
NOTE: This is how it looks in English . . .
]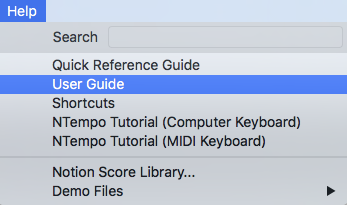 It will be stored on your hard drive, but the location depends on whether you are running Windows or Mac OS X . . .
Lots of FUN!