Dear Community,
my old laptop with Windows 10 and the built-in Firewire card died and I had to switch over to a new desktop with a PCI Firewire card (Startech, approved by Presonus). Windows recognizes the card and the mixer and even plays audio through it just fine. However, Studio One fails to initialize the system. It looks like that: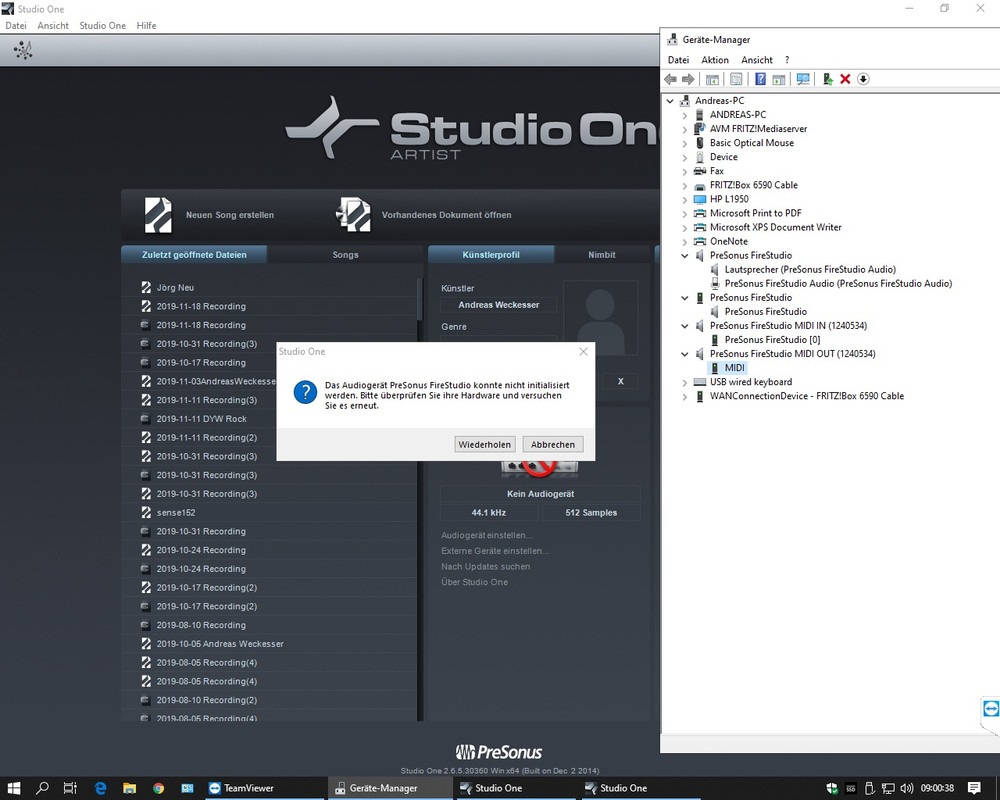 Does anyone out there have any idea what I can do to get it to work?
Thanks for your thoughts.
Andi