Well, I've been messing around with Studio One 3 on my new Surface Pro i5 and I am reasonably impressed.
For what I am doing it is almost the perfect solution, being very portable. I am currently sat in a motorhome park in Vienna with my Surface Pro powered from the leisure battery, QUAD-CAPTURE hooked up, and with the power settings on max it handles stuff quite well.
Yes, I have to render stuff when things get too busy, but I was doing that anyway on my i7 laptop.
Once VSTi are rendered I have Timeless, Pro-R, MGranularMB and Adaptiverb running in separate busses and the CPU monitor is sitting comfortably at around 34%.
Only real gripe is that some VST/VSTi GUI on the hi-res monitor are too small.
Some, like the Arturia stuff, can be re-sized. But NI Absynth, for instance, cannot and is therefore too small to see on the little 12" monitor.
And Sandman Pro is really weird in that even though the GUI can be resized it doesn't look right and the widgets are not shown in the right place:-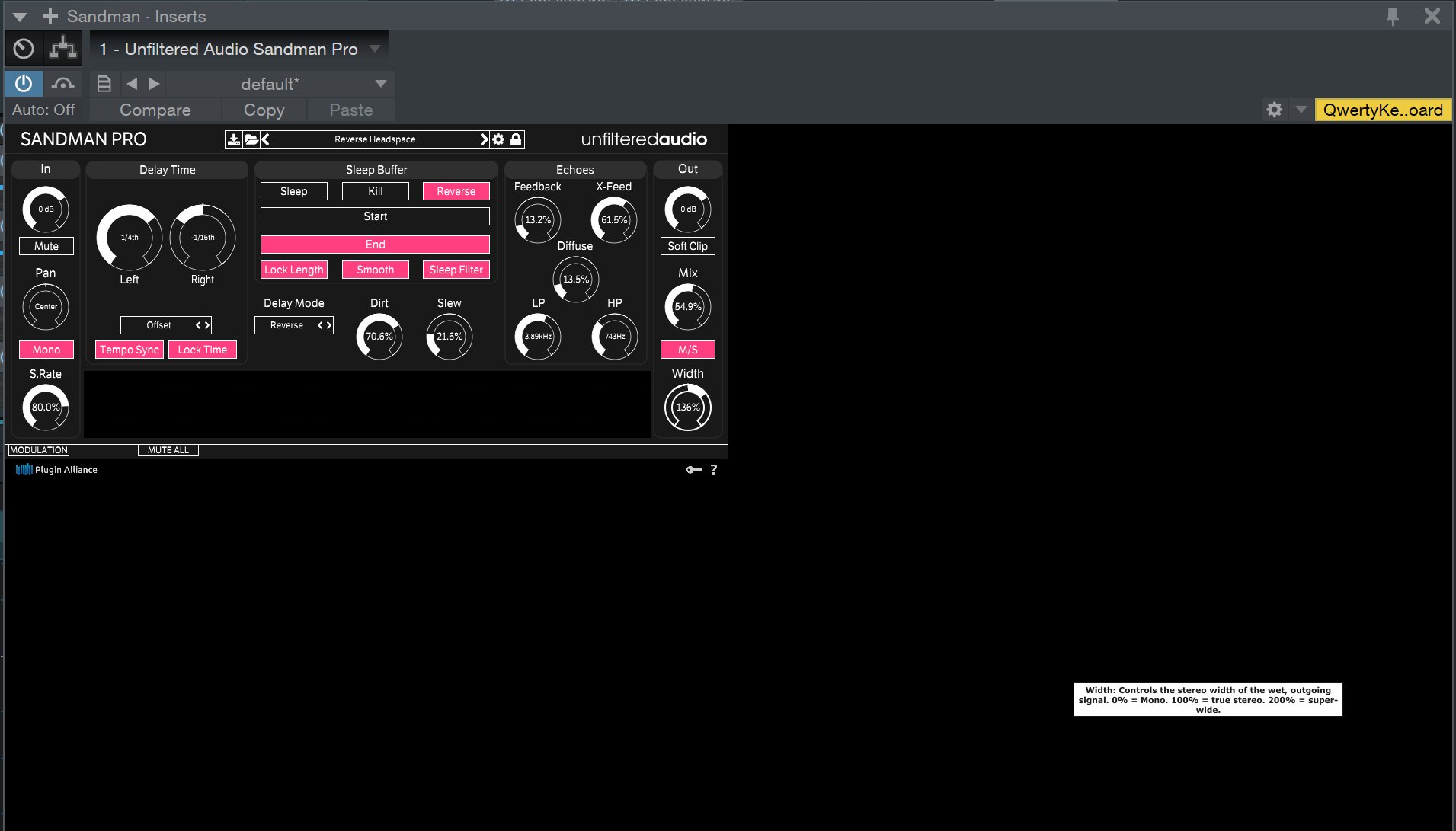 In the bottom right hand corner there is a help window showing that I am hovering over the Width widget which is actually visible near the middle of the screenshot.
Shame that... Hopefully some time in the future this issue will be fixed, although I am only assuming it is a Studio One 3 issue...
cheers
andy