This is the largest colour screen profiling set known to be freely available on the web for Windows users, and is exclusive to this forum / website.
It's been some time, but I'm happy to reveal a new revision to the Negative Screen customisation profile set that extends the last official update of 2.0 which had 331 colour profiles to 416 in 3.0. for customising both the gui of Studio One as well as the video player that resides in Studio One Pro 3 / 3.5.
The key focus in this update was to be a bit more adventurous in how screen colours could be used in ways you didn't think was possible, adding dynamic depth and special effects to still image or video material.
It isn't all about effects though, there are some new unique profiles that enable tinted coloured chrome or greyscale looks to images and calming neutral tones to gui interfaces..there's lots of other additions scattered about too, but you can compare both the listings where both 2.0 and 3.0 profile listings are provided along with the 3D graphic images and additional content.
Have fun..
The previous release's, have culminated in almost 700 downloads thus far since this project was started back in 2015... Click
here for 2.0
and
here for 1.0
for more info and more feedback from when they were released. (
Some example images were lost due to the dropbox hosting changes
)
\/ (Download link is at the foot of this post) \/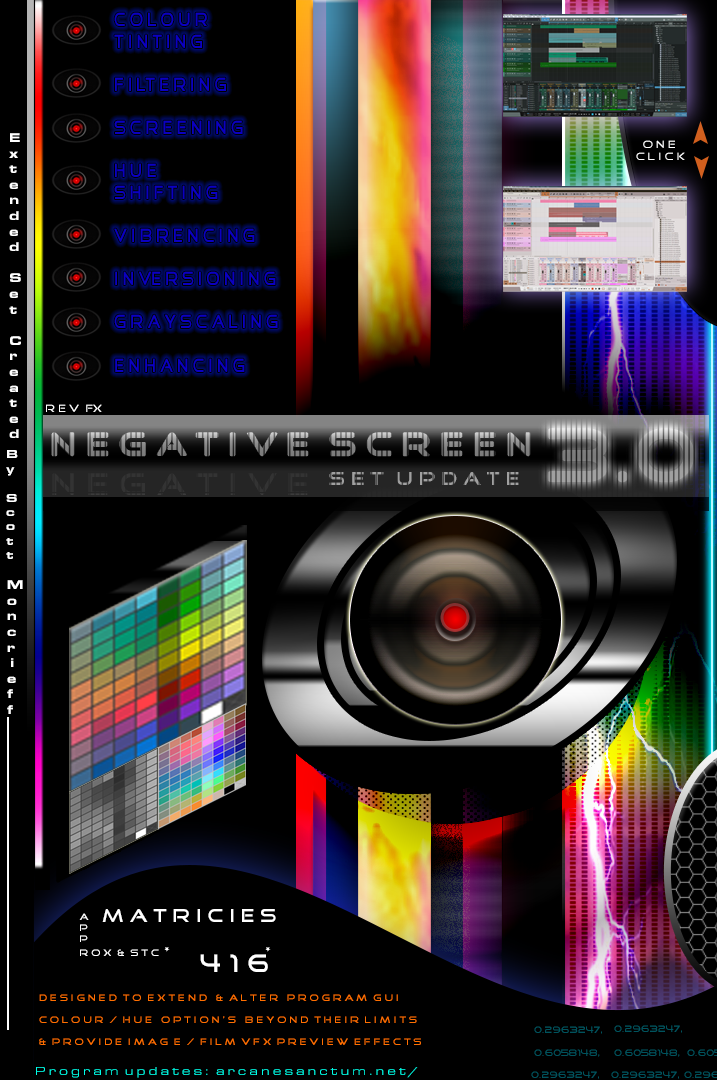 Do note that this free utility requires a Windows..7 or above capable system.