That folder path is more reserved for Studio One system files and typically get removed during new Studio One updates.What works best for me is to create custom presets while in Studio One using the following steps.
1. Click here (see arrow) and select "Store Preset".
2. Give it a name and description.
3. Select an existing subfolder or type in a custom sub-folder name and press OK.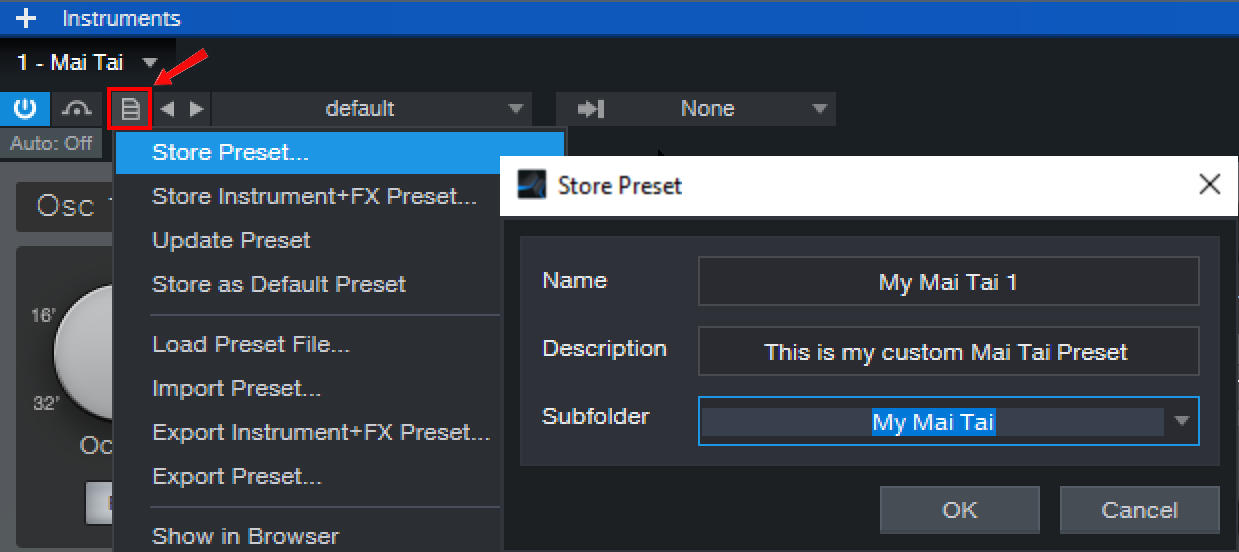 Once created, Studio One saves them to tha appropriate instrument folder: